Meet our fully qualified teachers.
They are learners themselves and take great delight in watching their students grow in knowledge and confidence. In an environment clearly focused on learning, individual programmes are planned to specifically address each child's needs. Every opportunity is taken to create learning experiences that produce deep understanding and are meaningful, challenging and fun.
Sneha was a software programmer prior to switching to teaching in 2012. She has been tutoring over the last six years for K – 12 students mainly in Science, IT and Maths.
"I enjoy tutoring at Chalk and Chat. The atmosphere is truly great with a wide range of teaching resources and the quiet space to teach. I'm passionate about the students who really need scaffolding in their learning. I love seeing them become more confident and independent learners, Student's and parent's satisfaction is my greatest reward!
More-over I love the coffee, chai latte and the lovely gifts at Chalk and Chat. I'm very blessed to work in such a great environment with a lovely team of excellent tutors led by Judy!"
Marion is our wonderful off-site tutor operating in the Brocklesby area. She loves to demonstrate that learning is fun by using very engaging lessons based on each child's interests and explaining why things are the way they are.
"I feel extremely privileged to have the opportunity to work at Chalk and Chat and belong to such a supportive environment of tutors. I love seeing children reach their potential by supporting them in their own individualised way of learning. The joy of watching students finally understand tasks they previously found difficult, is absolutely amazing. I believe learning should be fun, engaging and relevant. If a student doesn't understand what I have taught them, it's up to me to find another way to present things so they can break through to a deep and clear understanding."
Jeanette loves making a contribution to children's learning and seeing them succeed in the 21st century with current, cutting edge technology and learning.
"I have been tutoring at Chalk and Chat for over a year now and love it! It's so satisfying to see previously struggling children have 'lightbulb' moments, hear about improved reports and see fresh confidence in their faces – even hearing them say, 'I love maths now!' – we certainly celebrate!
I have many years' experience teaching all ages in areas such as adult literacy, home schooling, running my own tutoring business in Queensland, teaching in Primary schools in the ACT, NT and Qld, and working with Gifted and Talented students."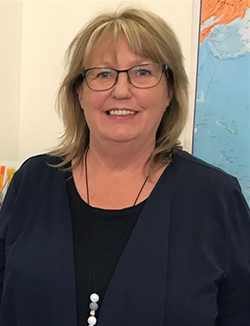 Debbie has over 30 years of teaching experience and her kind and caring way with children yields great results.
"I absolutely love tutoring at Chalk and Chat! I am passionate about really getting to know my students and create a safe place for them to discuss issues that may be affecting their ability to learn. Sometimes establishing a feeling of self-worth and esteem will bolster up their skills. I am a qualified primary/secondary teacher and believe that all children are special and deserve the best chance to master reading and writing. One-to-one gives me the opportunity to deliver a lesson right at the child's level to maintain interest and motivation. It's such a privilege to be able to work with these beautiful kids and their families and watch their confidence grow over our time together."
Lauren's passion is all things biology, chemistry and maths at the Secondary level, and both literacy and numeracy at the Primary level. Before she began teaching three years ago after post-grad study, she worked as a medical scientist in the local community, in public and private hospital settings.
"I love to work one-to-one with students to focus on their specific needs. This enables students to develop confidence and achieve success in their learning. I have the privilege of seeing students thrive in this setting at Chalk and Chat."
Val comes to Chalk and Chat with a wealth of experience, a love for children and serving in the local community. She has 34 years Primary teaching experience in Vic and NSW schools, teaching K-4 levels. She is also trained and has taught in Special Education settings with a focus on learning challenges. Val has been tutoring for the last six years:
"It gives me a wonderful opportunity to make a difference in the lives and learning confidence of young students who require a boost in specific learning areas. I love the relaxed and supportive ambience and atmosphere at Chalk and Chat."
In her spare time, Val loves to read biographies, garden, paint and draw, as well as help in the community as a volunteer with the vision-impaired and at the local community radio station.